Haha Money Printer Go Brrrrr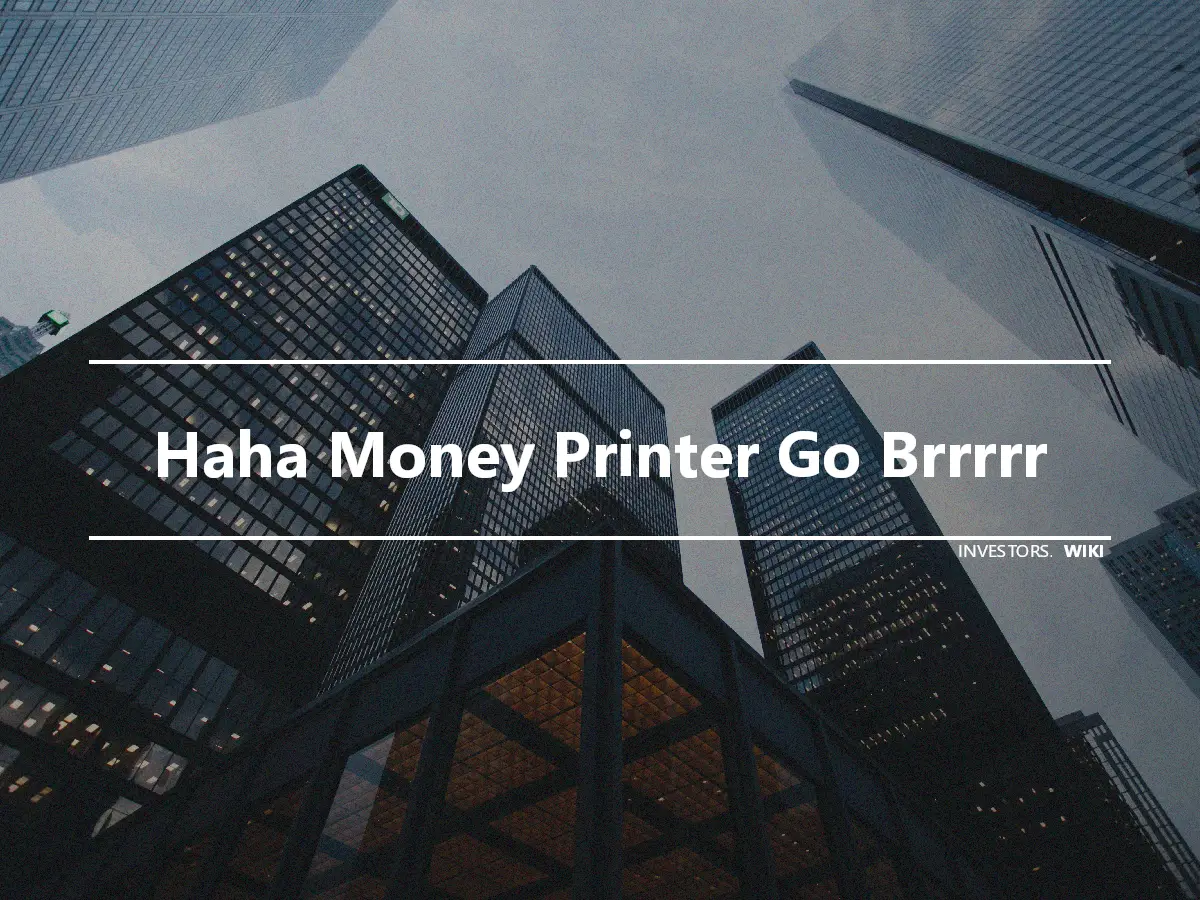 Haha Money Printer Go Brrr is a picture that surfaced in mid 2020, portraying a more youthful honorable man yelling at a more seasoned Federal Reserve executive during the time spent printing dollars.
The image was made as a response to the Federal Reserve (the US's central bank) reporting its intent to increase stock market liquidity. As a response to the COVID-19 episode, it looked to infuse $1.5 trillion into the economy as short-term loans.
The image exhibits a few worries about the government just "printing money" to combat economic emergencies. Since its appearance, it has taken off among those critical of inflation in fiat money systems. Such reactions generally disagree with government intervention in the economy, prominently in their ability to make money "out of nowhere."
Quantitative easing (QE) is what we call this cycle. It isn't so simple as printing money outright (it includes steps like purchasing securities from banks), yet it at last increases the money supply. Naysayers point to results like hyperinflation while government printing goes crazy, as it has on numerous occasions in the past. In a less extreme scenario, rivals likewise point to the way that an increase in the money supply prompts the debasement of their own holdings.
You could note the more youthful respectable man's necktie bears the shades of the anarcho-entrepreneur flag. This school of thought dismisses the idea of government through and through, with its defenders leaning toward forms of money that are intrinsically important (or, at any rate, backed by intrinsic value). Gold, for example, is totally different from fiat. Due to a combination of factors (like natural scarcity), precious metals have worked really as currencies long before the rise of fiat.
There have been numerous varieties of the image, typically following the format of one individual irate at one more for dodging rules.